INTRODUCING: ALSAN® TRAFIK RS
CREATE SUSTAINABLE PARKING AND TRAFFICABLE AREAS 
ALSAN TRAFIK RS offers a complete range of high performance, flexible, seamless, polyester reinforced liquid-applied polymeric waterproofing products. ALSAN TRAFIK RS is composed of polymethyl methacrylate (PMMA) based resins that offer rapid set times and results in a tough and durable trafficable surface.
ALSAN TRAFIK RS 730 resins are used in combination with ALSAN RS Fleece and a variety of surfacing options to create a seamless, watertight, puncture-resistant, fully reinforced field and flashing system.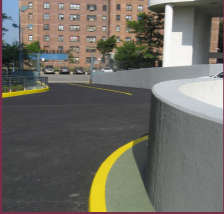 Advantages:
Stands up to the toughest torsional strains including turning wheels

VOC compliant

Highly water-resistant

Resistant to UV damage

Resistant to vehicular fluids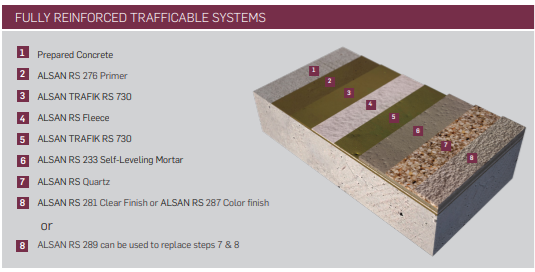 ADDITIONAL RESOURCES
Learn all there is to know about our ALSAN TRAFIK RS line through our brochure and product data sheets. 
Product Data Sheets: 
Request A Sample
"*" indicates required fields